This is the perfect opportunity to hear first-hand accounts from successful entrepreneurs. The Bettany Centre Entrepreneurship Speaker Series gives you the chance to hear from a variety of entrepreneurs from across a range of industries.
The speakers will give you an insight in to their journey, identifying their successes and any mistakes that they may have made along their way. You will also be given the opportunity to ask questions, allowing you to delve even further in to the backstory of these well-established entrepreneurs.
Attending these events will provide you with a great chance to network with likeminded people who share your passion for entrepreneurship.
The events are entirely free of charge and refreshments are supplied!
Please be aware that filming and photography will be taking place at these events, if you would prefer not to be photographed please let us know.
Hugo Spowers – Thursday 6 February 2020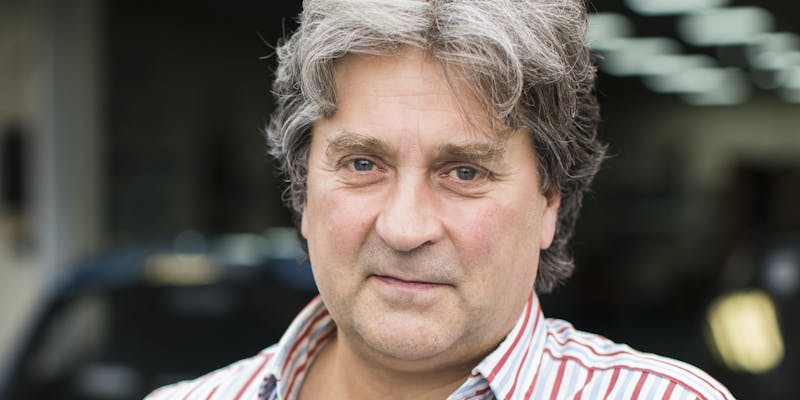 CMRI Gallery (Building 38), 18:00 (talk to start at 18:30)
Hugo Spowers ran a business designing and building racing cars until environmental concerns led him away from motorsport. Writing a feasibility study into bringing hydrogen fuel cell cars to market during an MBA at Cranfield led him to conclude that a step change in automotive technology is both essential and possible.
Hugo set up Riversimple to develop Fuel Cell Electric Vehicles, electric vehicles without batteries; Riversimple's first road legal car, the Rasa, designed from a clean slate to be as efficient as possible yet affordable and fun to drive, is starting customer trials in the spring. However, the principal barriers are not technical but to do with people, politics and business inertia; through an entirely circular 'usership' model – including the supply chain – and a whole system approach to sustainability – financial, social and environmental – Riversimple is designed to make energy efficiency profitable.
Simon Biltcliffe – Thursday 13 February 2020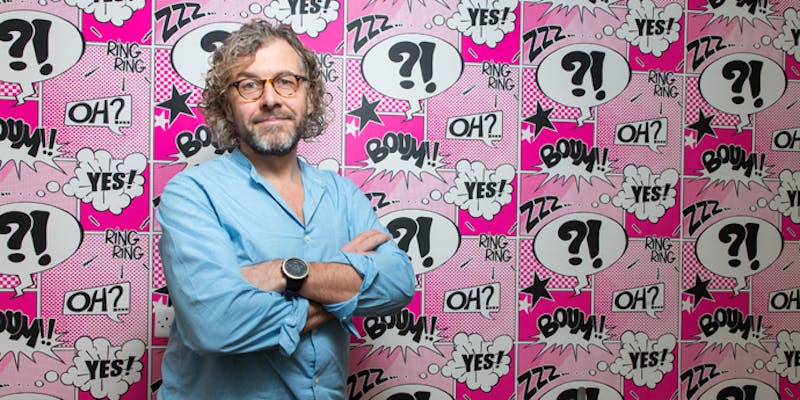 Vincent Building Auditorium, 18:00 (talk to start at 18:30)
Simon is an award winning CEO, international public speaker and business expert; widely acclaimed for his talks on his Marxist-capitalist business model, as well as talks on employee motivation and running a thriving organisation in the 21st century.
An IoD Director of the Year, he is the founder and CEO of national print services agency, Webmart and the world's first digitally driven print platform, Trade Print Management. From starting Webmart with just £10,000 of his own savings, Simon has turned the business into a £30 million turnover organisation with just 44 employees whilst implementing his unconventional business model and maximising everyone's I.E.F (Intellectual, Emotional and Financial) return.
Driven by his strong moral values, Simon implements capitalist principles in his business to generate the wealth of the organisation and Marxist principles to redistribute that wealth back to the company and the wider community.
Simon is an experienced speaker and has spoken to large audiences at many events from TEDx, the Marketing Academy, IoD conferences as wells as guest talks at the IMD in Lausanne, Harvard Business School, IIT Bombay and the University of Oxford, Said Business School to name just a few.
Simon also offers up his time to attend local community initiatives such as young enterprise, and he also extensively mentors individuals, from Olympic athletes to students trying to set up businesses.
Past talks
Location & travel details
Cranfield University is located at the very heart of the UK – within the innovation triangle between London and the cities of Oxford and Cambridge.
Our central location provides easy access from the M1, excellent main line rail service as well as proximity to key international airports. Set in rolling countryside, Cranfield offers a rich, rural landscape complemented by thriving towns and picturesque villages.
Road: We are just 10 minutes from Junctions 13 and 14 of the M1 motorway. There is free parking on campus.
Rail: Milton Keynes or Bedford
Air: London Luton (22 miles), Heathrow (50 miles) or Birmingham (70 miles)
For further travel details please visit our Location page.
Accommodation
If you would like to book accommodation whilst visiting the campus then we are pleased to offer en suite accommodation on the campus, which is within easy walking distance of lecture rooms and other facilities. To make an enquiry or booking, please contact the Cranfield Management Development Centre.